USA Moving and Storage is a Chicago moving company that offers small moving solutions. Hiring small movers is your best bet for an efficient, stress free small move. A small moving company will provide labor, the truck, and invaluable expertise in partial or small moves.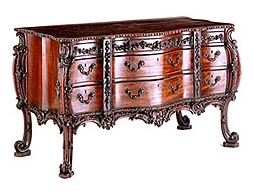 USA Moving, Chicago small move specialists, are experienced in securing and moving heavy and unwieldy items such as gym equipment. We know how to move a treadmill without damage to the machine or the property. Whether moving a refrigerator, a few boxes, or a small apartment, consider hiring a small moving company to handle your small move professionally.

Don't waste your time renting a truck and bribing friends with pizza and beer to be your apartment movers! Consider the option of hiring small movers and call us today to learn about our special rates for small moves in Chicago.


Full Service Company
Local and Long-distance
Residential & Commercial
Professional Piano Movers
Small & Large Moves
Overnight Storage
Long-Term Storage
Climate-Controlled Storage
Loading & Unloading
Packing & Unpacking
Licensed, bonded, and insured
Free onsite and video estimates