Excellence in Piano Moving since 1981
USA Moving & Storage
has been in business since 1981, and since then we have moved thousands of pianos of every shape and size. We can move any type of piano you own from anywhere in your studio, hall, apartment or house. Our BBB A+ rating and ten years of Super Service awards from Angie's List testify to our dedication to quality service. In addition to piano moving services, we also offer piano storage in our climate-controlled storage facility.
Our Piano Moving Service is your Advantage
Piano moving demands the skilled hand of a professional mover. At USA Moving & Storage, we pride ourselves on executing piano moves smoothly and successfully, keeping your piano and residence undamaged. We know that having confidence and trust in your movers is as important as moving your belongings efficiently. So don't risk scratching or otherwise damaging your musical instrument; instead, call us today ensure that your piano relocation is a success. Our services are available 24 hours, seven days a week, to fit your busy schedule for the utmost in convenience.
Trust our Expert Piano Movers
Pianos are very heavy and awkwardly shaped, so not all movers are up to the challenge. When the time comes to move your piano, why would you trust just anybody to handle the job? Pianos should be moved only by expert movers who have the right equipment and training and have a proven record of successfully completing piano moves. USA Moving & Storage has the credentials - our movers can navigate even the most challenging moving environments, such as narrow spaces and stairwells. Considering how much time, money, and sentimental value is invested in your piano, selecting the proper moving company is critical.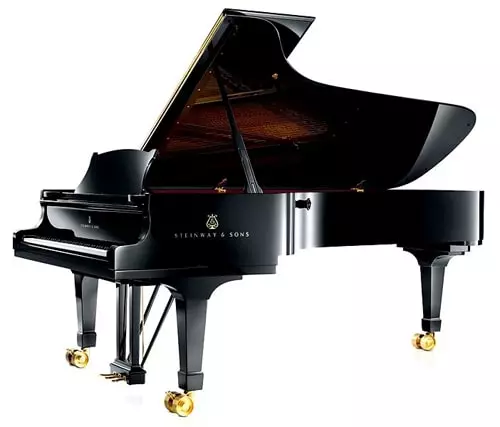 Why Customers Choose USA Moving & Storage
Over 30 Years' Experience
We have successfully moved pianos of all types: baby grand piano, spinet or upright piano, electric, or grand piano, with thousands of satisfied customers. Put that combined expertise to work for you by contacting us for a piano moving quote!
Expert Piano Movers
Our piano movers are expert, expedient, and professional. Moving teams are led by foreman with thousands of successful moves to his name who knows how to solve the challenges of piano moving.
Peace of Mind
We are licensed, bonded, and insured, with an A+ rating from the Better Business Bureau. All our movers are trained in respectful communication for a pleasant moving experience. Since our piano movers have so many years of experience, you can expect the best results.
The Right Choice
Not all
moving companies
are qualified to move a piano. At
USA Moving & Storage
, we have the hands-on experience and proper equipment necessary to get the job done right.
We know your piano is a valuable possession, so choosing the right partner in piano moving is critical to ensuring its success. Trust the experts since 1981: USA Moving & Storage! Contact us today to get your free quote.


Full Service Company
Local and Long-distance
Residential & Commercial
Professional Piano Movers
Small & Large Moves
Overnight Storage
Long-Term Storage
Climate-Controlled Storage
Loading & Unloading
Packing & Unpacking
Licensed, bonded, and insured
Free onsite and video estimates