Local Area Movers

An Illinois mover, USA Moving and Storage is fully licensed, bonded, and insured through the Illinois and Interstate Commerce Commissions.
USA Moving and Storage has the experience, personalized service, and equipment to make your move hassle-free. Overnight storage and warehousing of your personal belongings is another option should you require time between moves. Our state-of-the art climate controlled warehouse is designed for your convenience and safety.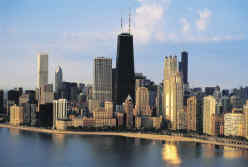 Local Moving Service Includes:


Available local moving service 24 hours, 7 days a week.
Blanket wrapping of all furniture.
Packing and crating of glass, pictures, and mirrors.
Latest model moving trucks and vans.
Personal relocation consultant for every move.
Free estimates by the premier Illinois moving company.
Detailed local moving inventories provided upon request.
No additional fees for pianos, stairs, or long carries.
Uniformed, professionally trained movers
Local Moving Charges:
Local moving charges are based upon hourly rates. The rate begins when the crew arrives at your first location and covers the total time of the move: the loading, driving to the new location, and the unloading. Additional stops in between locations are included in the total moving time there are no extra charges for multiple stops.
In addition there is also a travel charge. This one-time fee covers the mover's costs for traveling from their facilities to your location, and back to their office once the move is complete.
Illinois Local Movers List:
Illinois Moving Companies


Full Service Company
Local and Long-distance
Residential & Commercial
Professional Piano Movers
Small & Large Moves
Overnight Storage
Long-Term Storage
Climate-Controlled Storage
Loading & Unloading
Packing & Unpacking
Licensed, bonded, and insured
Free onsite and video estimates