Relocate Your Office with the Best Movers

Finding out the Best Movers for relocating your office is an easy task now. How hard is for you to relocate your work place? Oh yeah, we give you the option of taking the help of the best resources you can Relocation your office is not an easy task as you won't be able to do everything by yourself r can't get the right kind of labors to move the stuffs that you have got without misplacing them or damaging them. You can try your level best in not damaging your office belongings but misplacing the files and other essential things is sure to happen. Will you be able to spend time with the people whom you hire for the whole day or until they finish packing all the stuffs safely. Office relocation becomes a tough job as it involves moving big fragile stuffs as well as electronic items that needs special care while moving them. Can you afford to give them instruction on how to pack stuffs without damaging them or carry stuffs? It's quite impossible as people who are hired for moving your stuffs might not be well educated about handling things the right way. But now the case is different. You have got a great chance to stay absolutely out of the sight when the moving is happening at your office.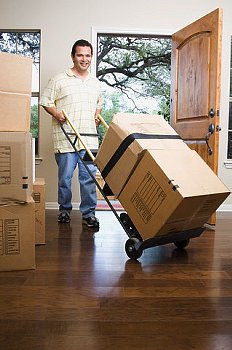 With USA Moving and Storage at your service, you can relax and stay cool without having any troubles thinking about the moving or packing services. The people who handle your stuffs are particularly educated and skilled about how to handle, pack as well as move your valuables. There is no need for you to worry about spending a lot of money on packing and moving as Chicago movers are fair in pricing as well as great with their services that is been offered to you. You will have to know the importance of hiring a professional moving service at this point of time. USA Moving and Storage are best in what they do and keep you out of tension right from packing and relocating your office without missing any tiny stuff.
When comes to handing confidential files and other files that has important data you will have to be a bit careful always. It is advisable to pack the document all by yourself and shit it yourself as it won't be that heavy or hard to move a few bundles of papers or soft copies that are available in CDs.
Just like hiring any other service providers, it is very important that you do good background study about the mover you are hiring. Chicago Moving Company is a registered, reputed and reliable moving company that has got good reviews from its customers. The best point about chicago usa movers is that they are happy to give you a free quote on your moving plan, this will enable you to plan your moving within your budget and act according to the situation.


Full Service Company
Local and Long-distance
Residential & Commercial
Professional Piano Movers
Small & Large Moves
Overnight Storage
Long-Term Storage
Climate-Controlled Storage
Loading & Unloading
Packing & Unpacking
Licensed, bonded, and insured
Free onsite and video estimates