USA Moving & Storage

Unveils Development of Custom Software to Provide Clients With Instant Moving Estimates.

Award winning Chicago moving companyUSA Moving & Storageis excited to announce the launch of a brand new moving quote system. The custom built moving estimate software system is able to generate moving quotes for their customers almost instantaneously. With a few minutes of adding information and a click of the mouse, potential customers will receive a detailed estimate package from the top rated movers.

"We're continuously trying to make the moving process, from estimate to the actual move day, a little easier for our customers," says Jerry, long time manger ofUSA Moving and Storage. "Every little bit counts, and we know that in this day and age people's time is very important. We're simplifying the process of getting a free moving quote and hoping our customers find it useful".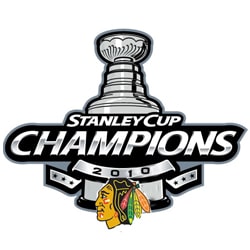 The custom built moving quote system was added to complement the reasons they stand out one of the top local Chicagoland movers, and was designed under careful scrutiny by theUSA Moving and Storageprofessional estimators.USA Moving and Storagewill always offer free in-home estimates for those customers who do require one. However, for on-the-go customers looking for a quick and easy moving estimate, this time-saving system computes a thorough online inventory list that can be completed and submitted by the customer 24 hours a day - on their own schedule. The quote engine will then rapidly compute the moving estimate based on the given inventory to provide the customer with an accurate moving quote.
In addition to the free moving quote engine, customers can also find a number of helpfulmoving articlesto answer questions about their move. The moving articles cover all manners of moving topics, covering everything from background checks on Chicago moving companies and verifying licensing data to packing fine art or moving pianos.
USA Moving and Storagewould also like to take a moment to thank and congratulate one of their clients, the Chicago Blackhawks, on their 2010 season and winning of the Stanley Cup. "We've been fans of theChicago Blackhawkshockey team for years." says Jerry. "It is great to see our customers bring home to Chicago the ultimate prize - the Stanley Cup! Congratulations and thank you for choosing us as your movers in Chicago".
About USA Moving and Storage, Inc.:
USA Moving and Storageoffers full residential moving services from packing to loading to transportation and storage for your household goods. Office moving services are also available. USA Moving also specializes in packing and moving unusual objects such as art pieces or antiques - this is in addition to being experienced professional Chicago piano movers. From heavy glass table tops to antique grandfather clocks or fine art, USA offers competitive prices for any size move. Their moving and relocation specialists will explain all the phases of your move.
A licensed, insured and bonded professionally moving company,USA Moving and Storagecomplies with all terms stated by the Illinois Commerce Commission's standards for insurance coverage, handling, loading, moving, and unloading property. The moving company is a five time winner of the Better Business Bureau's Complaint Free Award and also holds an A+ Rating from the BBB.USA Moving and Storagehas won Angie's List Super Service Award for seven consecutive years (2003 through 2009),
For information on free moving quotes or to schedule a free moving estimate, contact a representative ofUSA Moving & Storage. The toll free number is 1-800-626-4474.


Full Service Company
Local and Long-distance
Residential & Commercial
Professional Piano Movers
Small & Large Moves
Overnight Storage
Long-Term Storage
Climate-Controlled Storage
Loading & Unloading
Packing & Unpacking
Licensed, bonded, and insured
Free onsite and video estimates