Experienced Packing and Unpacking Services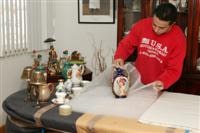 So finally has the time come up for you to take lead with the moving process??? Then its hi-time you decide on the best and experienced moving company who will make the course of action easier for you. Moving is no one's favorite thing to do, however one can't avoid it when it is an inevitability. To be on the safer side and to act wise one should always take up the services of an experienced moving company to get the task done in the right way. Hiring a professional packing and unpacking moving service can lift a ton of stress and time from your life. If you want to get rid of this issue and would to wipe out that stress means asking for packing services to the company is highly recommended.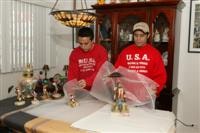 Many tend to do this on their own, but it is imperative to know the details of this; more to the point, there are heaps of reasons why one should hire an experienced and professional moving company over relocating without signing for their services.Initially, it helps you to save a lot of time, money and stress. In case if a person plans to carry the action by himself then it is not going to work out as it is something very risky and it may even end up in damage of your possessions. Whereas when you hire a moving company, they will have a set of experts who are specialized in the same field; along with the right equipment they can simply execute it in the best way possible for you.
Even if you plan to be very careful and wide awake bear in mind that your belongings are not going to be packed as how the professionals do. If at all, something happens to your possessions then the movers would be liable to it, on the other hand you can imagine what will happen if you do it on your own. This means that your items are sheltered and if you were to break something yourself, it would be coming out of your pocket to fix it.

There are several movers in Chicago who can offer you with this service at their best. All that you need to do is prepare yourself and guide the staff and professional Chicago movers to carry out the task perfectly since they hold a set of trained and expert staff this would be done in the best way possible.


Full Service Company
Local and Long-distance
Residential & Commercial
Professional Piano Movers
Small & Large Moves
Overnight Storage
Long-Term Storage
Climate-Controlled Storage
Loading & Unloading
Packing & Unpacking
Licensed, bonded, and insured
Free onsite and video estimates