Are you planning to move in a windy city? Do you want your move to be successful in another state too? If so then working with professional movers like that of skokie movers will be the right choice. Such movers will take up the task whole heartedly and will also ensure to do the job of moving in a right manner. You can assure yourselves that your move will be handled well and it will reach your place in a timely manner. In other words it means that your move is in safe hands and it will reach in a safe and timely manner.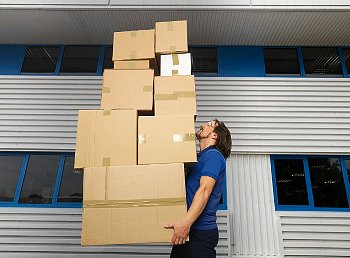 In general a moving company will offer you a free estimate once they come to know about the distance to be covered and approximate weight of your freight. Services offered by them are like loading, unloading and driving. If you are looking for any additional services then you can very well ask them about this and get the things done. Services which you can get in touch by paying a bit extra penny are like packing and storage. Some use to offer this service free of cost while some include its fees along with the final payment.
Before you select or make a decision on any of the moving company in Chicago it is advisable to you to shop around once again and then come to final decision. You must make sure to get estimates of moving at least from 3 to 4 moving companies. These estimates will help you to make a differentiation between price and service offered.
USA Moving and Storage will allow you to talk to their representatives and get your doubts cleared. They would even permit you to ask questions so as to get the appropriate answer which is very important before the activity of move takes place. They would see to that you are able to understand the policies and agreement before you sign them.
Charging policy of USA Moving and Storage will differ from other kind of movers. Minimum charges will be charged by them for your move. Insurance will be offered for goods which are kept in transit along with them. This insurance policy will help you to claim the amount in case if you find any damages taken place on your goods.
Careful verification of goods will take place both the times of loading and unloading. In case any cargo is missed by movers then a sure replacement will be done or reimbursement of amount will be done immediately.
Dispatch of good will take place in a fixed date and time keeping in mind the distance to be traveled and climatic conditions. If there is any delay in dispatching of goods then Chicago movers will make sure to inform you about this so that you don't get panic about the safety of your cargo.
All these services are not only important for you but it is much more important for us too. It is for the simple reason that they are solely responsible for the whole transit that has to take place in safe and timely manner.


Full Service Company
Local and Long-distance
Residential & Commercial
Professional Piano Movers
Small & Large Moves
Overnight Storage
Long-Term Storage
Climate-Controlled Storage
Loading & Unloading
Packing & Unpacking
Licensed, bonded, and insured
Free onsite and video estimates