Chicago moving company USA Moving and Storage, Inc. is a BBB Accredited Businesses with zero complaints for the given calendar year.
Though some of those familiar with the movers and their stellar service record say that it does not come as much of a surprise. Manager Jerry Zaf says he is "absolutely thrilled" to have achieved this goal. "We have worked very hard and, as a result, we have had the good fortune to accomplish this feat eight times," says Jerry. "Among Chicago movers, we want to be recognized as not only top quality, but we want it to be known we have a sincere emphasis on customer service. This honor from the BBB is a recognition that we are succeeding in this aspect."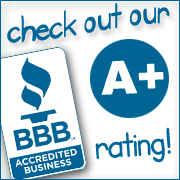 The notification letter received by USA Moving and Storage from the President and C.E.O. of the BBB notes that they are recognized from Chicago movers' as having "superior performance in the area of ethical business practices". Jerry says that "this goal serves as a reminder to us that hard work and dedication to doing a great job are what makes a company rise above the rest. We don't take these achievements for granted; we use them as motivation to keep providing outstanding moving and storage services to our customers.
USA Moving and Storage has often been recognized for their work. They are a nine-time winner of the Angie's List Super Service Award, having won consecutively since 2003 when they joined the service. Continuing with this winning streak, since the inception of the Talk of the Town Award in 2010 the USA Moving have been rated as a top provider of moving and storage services in the Chicagoland area.
In addition to these awards, USA Moving is rated highly by real customers' Customer reviews on websites such as Yelp.com, Servicemagic.com, CitySearch.com, Google Local, YellowPages.com and Superpages.com.
About USA Moving & Storage, Inc.:
Chicagoland's USA Moving and Storage is a professionally licensed, insured and bonded moving company. USA Moving also specializes in packing and moving unusual objects such as art pieces or antiques - this is in addition to being experienced professional movers.
USA Moving is an achiever of having zero Better Business Bureau (BBB) complaints for eight various years. Our moving company also maintains an A+ Rating from the BBB. USA Moving and Storage has won Angie's List Super Service Award for nine consecutive years (2003 - 11) and the Talk of the Town award for three consecutive years (2009 ? 11). USA Moving and Storage has no complaints with the Illinois Commerce Commission and is fully regulated and licensed by the state.
For additional information or a free moving estimate, contact a representative of USA Moving & Storage. The toll free number is 1-800-626-4474.



Full Service Company
Local and Long-distance
Residential & Commercial
Professional Piano Movers
Small & Large Moves
Overnight Storage
Long-Term Storage
Climate-Controlled Storage
Loading & Unloading
Packing & Unpacking
Licensed, bonded, and insured
Free onsite and video estimates