Music is life to many, without it there would be a fewer meaning in our subsistence. Adding verve to our lives, piano is a family treasure that is one of the most valuable musical instruments.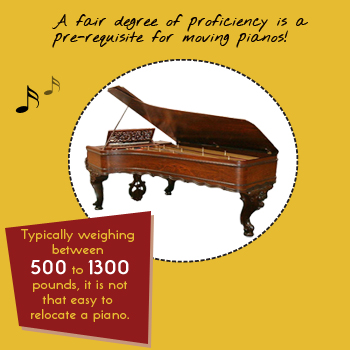 Being one of the most popular musical instruments, they are more versatile and beautiful. The best part is that it can blend very well with other musical instruments. This tremendous musical device needs utmost care to stir up mellifluous musicality from it even after years of usage. Typically weighing between 500 to 1300 pounds, it is not that easy to relocate a piano. It demands hands-on experienced people to carry out the task in an efficient means. Despite the fact that, pianos potholed weight distribution creates challenge for even experienced movers, professional movers can help you relocate it, in the most proficient manner.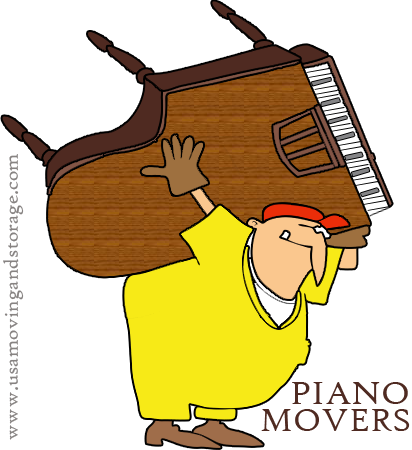 A fair degree of proficiency is a pre-requisite for moving pianos!

Usamovingandstorage uses the right strategy and moving tools to ensure that youíre piano is transported safely. Our main goal, when it comes to piano moving is that we will ensure that it plays as beautifully as it did before the travel.

Piano moving technique:

Our technique involves wrapping of the device and its in-house parts in padding and moving coverlets by means of specialized equipment. Be it a small or large upright piano or a grand piano we will move if for you in the safest means.

Why choose us to shift your treasured piano?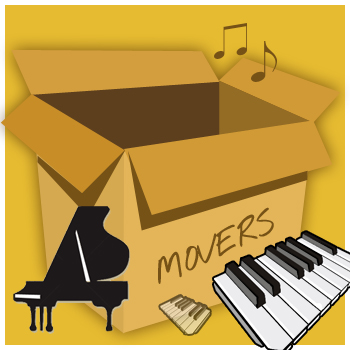 We make use of the right equipment to shift your piano.
We know the techniques in protecting your keyboard lid.
We wrap your piano properly and lift it wisely.
We secure your piano in the truck and concentrate on the ideal position of your piano to be moved.
We understand the value of your piano and that of your time, so rest assured and trust us to stumble on the right way to move your musical device all right to its destination.